Bishop Robert P. Deeley will offer three presentations during a "Day of Reflection" for the Holy Year of Mercy on Saturday, February 27th, 2016 at 9:00 a.m. at St. Luce Church on 441 U.S. Route 1 in Frenchville, ME.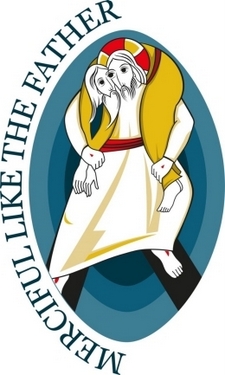 The three presentations will focus on the virtue of mercy; mercy and the early Church fathers; and mercy in the teachings of the Popes. The Holy Year of Mercy, declared by Pope Francis, began on December 8, 2015, with the purpose of helping all believers to have a genuine experience of God's mercy, both received and given.
All are encouraged to attend Saturday's presentations.
"The Holy Year of Mercy invites all believers to contemplate the mystery of mercy, to receive the grace of mercy through sacramental reconciliation, and to live the corporal and spiritual works of mercy," said Bishop Deeley. "The jubilee year inspires us to remember that our loving Father looks upon us with mercy each day. Jesus was sent among us to deliver that message and to help us be instruments of mercy for others."
Check-in for the "Day of Reflection" will begin at 8:30 a.m. with a morning prayer service to follow at 9 a.m. The day will also include the opportunity for confession, Adoration and Benediction of the Blessed Sacrament, small group discussions, and a "song fest."
The event is free, but pre-registration is requested. To reserve a space or for more information, call (207) 543-6193 or (207) 728-7531.
A special Holy Year of Mercy section has been created on the Diocese of Portland's website. The section includes a wide range of resources, including prayers, reflections, local Holy Year of Mercy stories from the diocese and parishes, and a calendar of Holy Year of Mercy events and gatherings that will be continually updated.